MSc's expertise in power conversion enables us to design systems for hydrogen ecosystem. Production of hydrogen in electrolysis process requires large amount of electrical power ideally from renewable energy sources. Electricity from the fuel cells has to be converted to suitable form for each application. MSc converters offer an excellent solution for both needs.

Download general brochure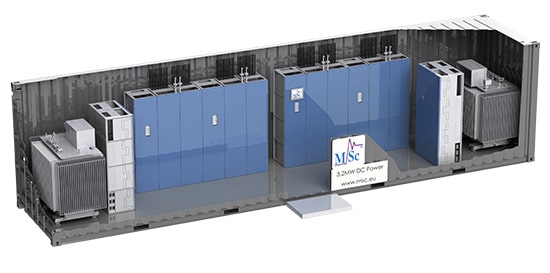 Power supply for electrolysis
MSc offers a modular rectifier solution for electrolysis DC-power supply. The solution is very maintenance and service friendly and also provides redundancy for the production. The system can easily be scaled from kW-level to hundreds of MWs. The system can be used with PEM-, alkaline- and SOEC-electrolysers and can be water- or air cooled.
MSc rectifier system can be delivered as a complete containerized solution including the MV/LV transformer or as components for system integrators.
Contact us and let's define a solution for your need.