MSc products offer excellent building block for wide variety of applications. Our rectifiers, DCDC converters and inverters fit well to mid-size implementations in renewable energy systems, energy storages and other uses starting from 5kW to MW level. MSc special products like frequency converter for cryogenic pump, battery discharge system for recycling and active harmonic filter solve our customers' targeted needs. MSc can also build customer specific solutions for small to mid series manufacturing.

Download general brochure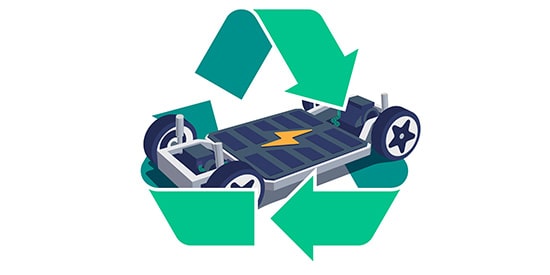 Battery Discharge System
Electrification of vehicles has increased the need for batteries significantly. Discarded and end-of-life batteries need to be recycled so that the valuable materials can be reused. Before dismantling the batteries the stored energy has to be discharged. MSc has developed a converter system for battery discharging that enables using the energy from the batteries at the factory or fed to the grid.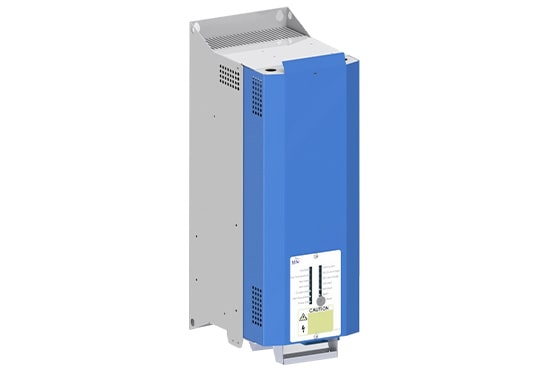 DC/DC converters
MSc uni- or bidirectional DC/DC converters can be used in different applications as boosters or step-down (buck) converter. Standard DC/DC converters are available in 80A and 120A nominal current rating. The converters can operate in wide voltage range area from 35Vdc up to 800Vdc. Energy storages based on different technologies such as lithium-ion, lead-acid, flow batteries, super capacitors and fuel cells can efficiently and effectively be controlled with MSc converters.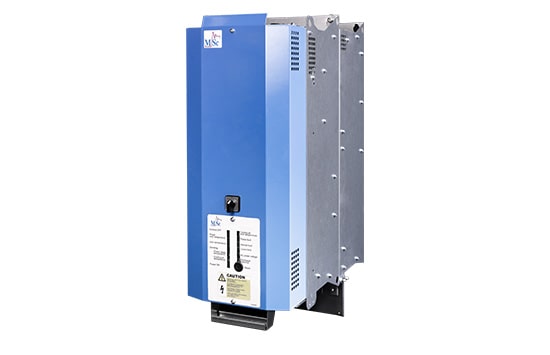 On-Grid Inverter
MSc on-grid inverter has been designed to connect power supply systems to low voltage electricity grid. It syncronizes with the grid frequency and feeds active power according to the control commands. Nominal power of the inverter is 83kW on 400Vac level. MSc On-Grid Inverter can be used in several applications like energy storages, DC photovoltaic farms, battery discharging and hybrid energy supply solutions.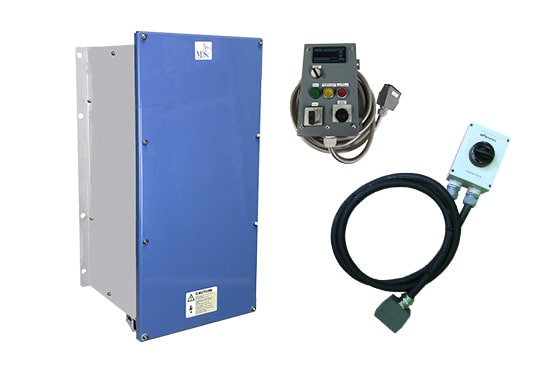 Frequency converter for cryogenic pump
Frequency converter for cryogenic pump is a solution for trucks transporting cryogenic gases like hydrogen. It is installed on to the truck that is transporting cryogenic gases allows the driver to operate the high-speed motor/cryogenic pump. The frequency converter set includes the frequency converter, safety switch and control box for the user to operate the pump. System has been designed for ambient temperatures between -30…+50°C.