Latest news
Meet MSc in Verkostomessut Tampere
5.12.2018

We will be presenting our MSc HESS Energy Supply System in Verkostomessut in Tampere, 23-24.01.2019. You can also discuss with us about your needs for tailor-made power converter applications. Read more about our offering in
MSc Hybrid Energy Supply System test is proceeding
14.11.2018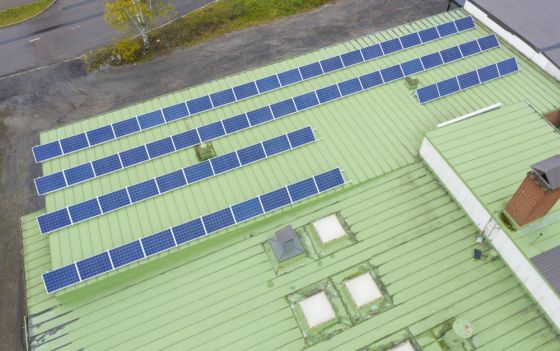 MSc HESS makes it easy to create an independent microgrid connecting available energy sources such as solar panels, modern diesel generators, batteries or supercapacitors. Microgrids are typically used in areas where centralized power grid is not available.
Hybrid system helps to reduce carbon emissions as the use of diesel generators can be minimized with smart control. MSc HESS automatically optimizes the energy supply by loading the batteries when there is more energy available from renewable sources than the current need. Diesel generator is only started when the needed capacity is not available from either renewable sources or batteries.
Currently system test is ongoing on MSc Tampere factory by testing different combinations of solar panel, battery, genset and supercapacitor during the winter. Solar panels were recently installed on the roof of MSc factory building. First customer deliveries should happen during the spring 2019.
Meet MSc in Nuremberg SPS IPC Drives exhibition
15.10.2018
Meet MSc in Berlin, Innotrans 2018 Fair
3.9.2018

Welcome to meet MSc experts on stand 313, hall 11.1 at InnoTrans, 18-21 September, Berlin
InnoTrans is the leading international trade fair for transport technology and takes places every two years in Berlin. Sub-divided into the five segments Railway Technology, Railway Infrastructure, Public Transport, Interiors and Tunnel Construction, InnoTrans occupies all 40 halls available at Berlin Exhibition Grounds.
MSc Electronics & Traction Oy achieves a remarkable milestone - delivers their 15 000th power converter!
18.6.2018
MSc Electronics & Traction Oy achieves a remarkable milestone - delivers their 15 000th power converter!
Last week, MSc Electronics & Traction Oy hit a respectable number of 15 000 power converter deliveries since the founding of company in 1985. We would like to express our most sincere gratitude to all our customers, subcontractors and employees who have made this incredible achievement possible.
In the over 30 years of their existence, MSc has manufactured power conversion solutions to many kinds of industry, smart grid and rolling stock applications. MSc is known for durability of their products in the most ruthless environments. Our converters can be found in train and tram cars, paper mills, industrial cranes and fuel cell applications from Middle East to the Northernmost Lapland. Several converters can be found even in submarines sailing in the Pacific Ocean!
We are super proud for our success and profitable growth. This year alone, we have recruited three more power conversion professionals!
In the years to come, we will pursue for even higher product quality and customer excellence to achieve even greater end results. Once again, we thank everyone who has been in this journey with us. Let us continue growing together! And remember to celebrate and share your accomplishments as well!
For more information about MSc, please visit: https://www.msc.eu