Latest news
MSc and Norelco join forces to offer multi-MW DC power supply for P2X
21.6.2023

Finnish MSc and Norelco have agreed on co-operation in producing electric power systems for the rapidly growing hydrogen production market.
Following the growth of renewable energy technologies, the market for electric power systems for electrolysers is expected to grow ten-fold by 2027. According to Bloomberg's estimates, the market will see an investment of over 120 billion euros within the next 7 years globally.

The partnership between MSc and Norelco introduces a competitive solution for electrolyser systems. MSc & Norelco electric power system delivery contains components connecting Medium Voltage 3ph grid AC to electrolyser Stack Voltage DC. The co-operation covers delivering containerised electrolyser power supply solutions of up to multiple MWs for global electrolyser manufacturers and P2X integrators.
The advantages of these systems are based on using the latest converter technology in a modular concept, which yields to high efficiency, low footprint and low total cost.
Hydrogen is produced by electrolysers which need electric energy to function. To be suitable for electrolysers, the 3 phase AC electricity from distribution grid has to be converted to controlled DC that is compatible with the electrolyser.
Norelco, Finland's leading manufacturer of low and medium voltage switchgear, substations and services, has over sixty years' experience in electric distribution systems.
MSc, founded in 1985 and also based in Finland, specialises in scalable high-performance converters for demanding electricity systems and has delivered over 16 000 critical converter solutions globally.
Pekka Seppälä, CEO of MSc is excited about the global business opportunities of the new venture: "The co-operation between MSc and Norelco provides an excellent opportunity for MSc to enter the global market with a solution that goes well beyond converter deliveries. We can offer our customers a quick time-to-market and flexible co-operation."
Ari Hämäläinen, CEO of Norelco is also very enthusiastic about the new partnership: "MSc's know-how complements perfectly our own vast experience about electric power distribution systems. We can now offer complete turn-key systems for MV and LV distribution in various kinds of P2X applications."
Further information:
MSc H2 electrolysis and fuel cells
Norelco
MSc contact details:
Pekka Seppälä, Managing Director, pekka.seppala@msc.eu
Risto Tuominen, Business Development Director, risto.tuominen@msc.eu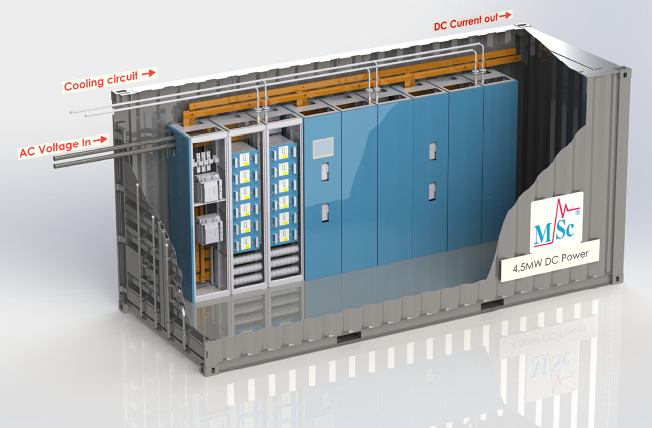 20 ft converter system for electrolysis / liquid cooled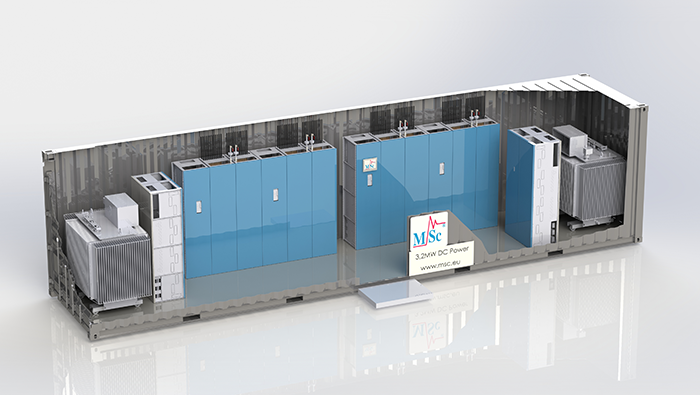 40 ft converter system for electrolysis / liquid cooled
MSc`s e-drive system for the world's first highly radioactive nuclear waste transporter
26.1.2023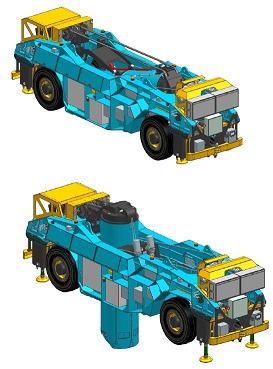 A significant milestone of the project was reached in the middle of December in the presence of the customer. All functional and electrical system tests were successfully completed at the factory premises prior to delivery to the vehicle manufacturer.
MSc is supplying converters and energy storage for Posiva's canister transfer and installation vehicle (KSAA), which is a battery powered electric vehicle operating underground. This will be the first nuclear fuel canister transfer and installation vehicle in the world.
MSc scope of supply includes the main and auxiliary motor drives and also converters to charge the vehicle battery. Also, the 200 kWh energy storage system is part of the total system delivery.
All components are designed for strict safety requirements, demanding environmental conditions and long lifetime.
More about MSc's scope of supply
https://www.msc.eu/news/archive/2021/4
Holistic view to Posiva's final disposal solution as a whole
MSc DC power supply system for H2 Electrolyzers
25.1.2023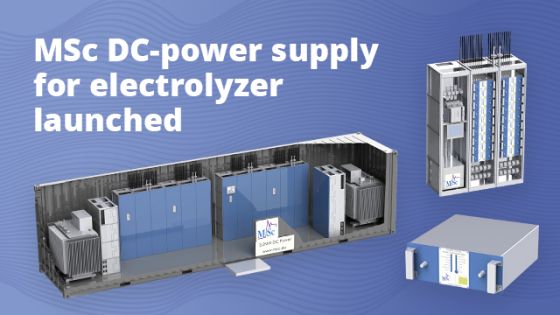 MSc DC power supply system for H2 Electrolyzers has been launched. Modular system architecture enables excellent scalability and reliability. Small, compact and light weight liquid cooled converters are easy to install and service, and they enable scaling from kW level to hundreds of MWs. IGBT/SIC based choppers offer high efficiency and produce low ripple DC current.
MSc scope of delivery can be agreed according to the case specific needs. We can deliver the complete system installed in container(s) including the medium voltage transformers, power conversion cabinets or the power converters. MSc power converters are manufactured at our own factory in Finland and the 3rd party components are supplied by selected, reliable European manufacturers.
Contact our Sales Manager Kari Kulju, kari.kulju@msc.eu for further details and defining the solution for your need.
MSc delivers Battery Discharge Systems to Germany and Finland
25.1.2023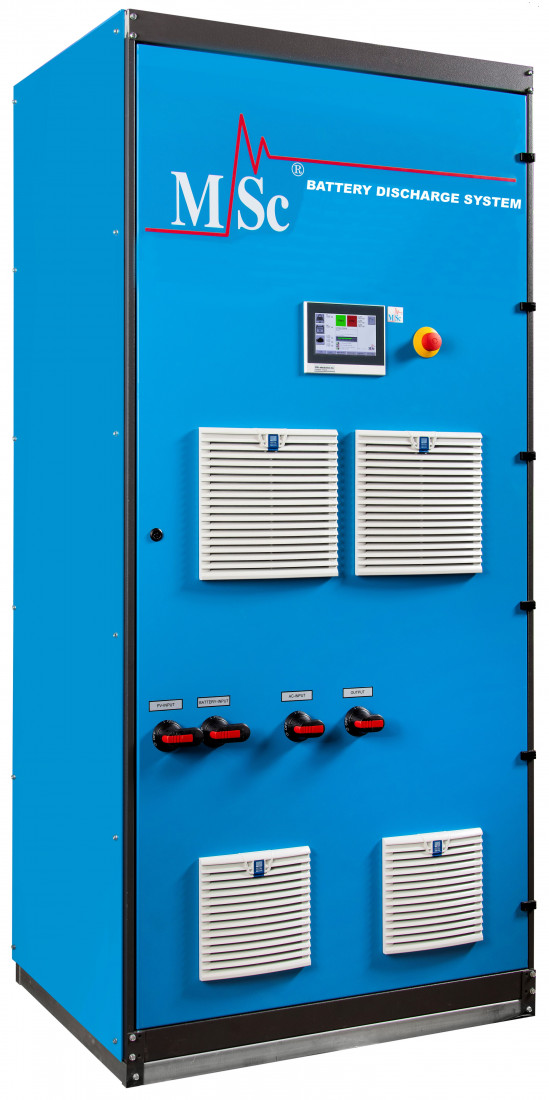 MSc delivers Battery Discharge Systems to Germany and Finland. Systems are used for discharging the car batteries to zero volt level and feeding energy to factory grid. Battery Discharge system improves recycling efficiency and provides savings in electricity costs. After discharging the batteries can be dismantled and valuable raw materials recycled.
MSc scope of delivery included several Battery Discharge System cabinets designed in cooperation with our customer. Modular system design provides excellent reliability and enables scaleability for future expansion. System utilizes the proven MSc power converter technology designed for heavy industrial applications. MSc Battery Discharge Systems were delivered to the customer in December 2022 and January 2023.