We have the right solution for you even if your need is for small amount of tailor-made converters or battery chargers in refurbishment project or a new project. We are an European expert in manufacturing high quality auxiliary power converters and battery chargers for rail vehicles. Numerous manufacturers, system integrators and operators in Europe benefit from our know-how of creating auxiliary power converters and battery chargers for all kind of rail vehicles.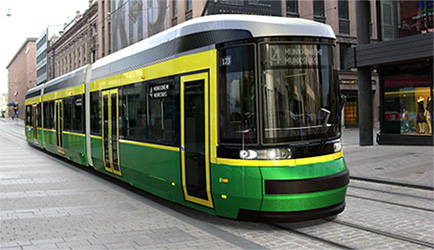 Auxiliary Power Converters
MSc Auxiliary Power Converters are small sized. Thanks to their modular structure they are easily applicable to customer-specific needs in the demanding circumstances of rolling stock.
The mechanical and functional structures are designed considering the long life cycle the devices will have. The MSc product assortment comprises a wide AC and DC input voltage range, and the solution can comprise various different AC- and DC-outputs.
With MSc Auxiliary Power Converters traveling comfort is improved, and the safe functioning of railway cars and engines is secured. Different applications are e.g. air conditioning and heater devices, batteries, cooling fans, air pressure compressors and kitchen devices in restaurant.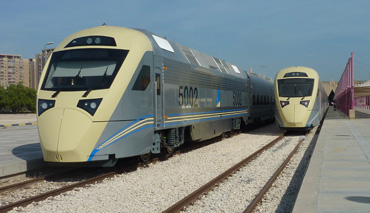 Battery Chargers
MSc Battery Chargers generate high quality direct voltage for charging batteries and for other loads.

Our Battery Chargers are small sized and light units, thus easy to install in the cars. MSc can take advantage from their reliable solutions, that time and experience have proven successful, and from the enduring mechanical structures of our solutions, when planning battery chargers that always fulfil the special demands of rolling stock and of the long life-expectancy of the chargers. Thanks to their modularity, the devices can be used according to different client needs in for example 24, 72, or 110 voltage ranges.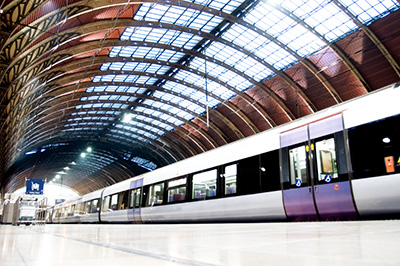 Supercapacitor Storage Systems
MSc has a wide assortment of supercapacitor based Energy Storage Modules, which can be used with MSc Converters in different rolling stock applications.
MSc products are built with the newest supercapacitor technology, and include all demanded safety, control and surveillance features.
Our Supercapacitor Storage Systems are used in recovery of braking energy, in supporting rail network and in uninterruptible motor drives. MSc products are modular and cover energy storage needs from 10 kJ all the way up to 1200 MJ. They are designed to function in a power range of 10-500 kW.