< All news
Latest news
21.06.2023
MSc and Norelco join forces to offer multi-MW DC power supply for P2X

Finnish MSc and Norelco have agreed on co-operation in producing electric power systems for the rapidly growing hydrogen production market.
Following the growth of renewable energy technologies, the market for electric power systems for electrolysers is expected to grow ten-fold by 2027. According to Bloomberg's estimates, the market will see an investment of over 120 billion euros within the next 7 years globally.

The partnership between MSc and Norelco introduces a competitive solution for electrolyser systems. MSc & Norelco electric power system delivery contains components connecting Medium Voltage 3ph grid AC to electrolyser Stack Voltage DC. The co-operation covers delivering containerised electrolyser power supply solutions of up to multiple MWs for global electrolyser manufacturers and P2X integrators.
The advantages of these systems are based on using the latest converter technology in a modular concept, which yields to high efficiency, low footprint and low total cost.
Hydrogen is produced by electrolysers which need electric energy to function. To be suitable for electrolysers, the 3 phase AC electricity from distribution grid has to be converted to controlled DC that is compatible with the electrolyser.
Norelco, Finland's leading manufacturer of low and medium voltage switchgear, substations and services, has over sixty years' experience in electric distribution systems.
MSc, founded in 1985 and also based in Finland, specialises in scalable high-performance converters for demanding electricity systems and has delivered over 16 000 critical converter solutions globally.
Pekka Seppälä, CEO of MSc is excited about the global business opportunities of the new venture: "The co-operation between MSc and Norelco provides an excellent opportunity for MSc to enter the global market with a solution that goes well beyond converter deliveries. We can offer our customers a quick time-to-market and flexible co-operation."
Ari Hämäläinen, CEO of Norelco is also very enthusiastic about the new partnership: "MSc's know-how complements perfectly our own vast experience about electric power distribution systems. We can now offer complete turn-key systems for MV and LV distribution in various kinds of P2X applications."
Further information:
MSc H2 electrolysis and fuel cells
Norelco
MSc contact details:
Pekka Seppälä, Managing Director, pekka.seppala@msc.eu
Risto Tuominen, Business Development Director, risto.tuominen@msc.eu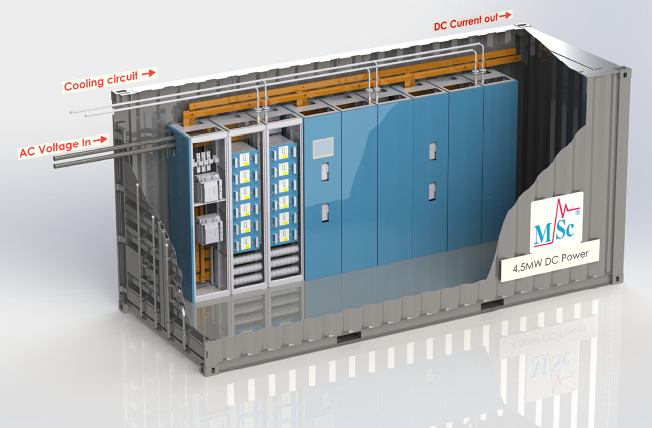 20 ft converter system for electrolysis / liquid cooled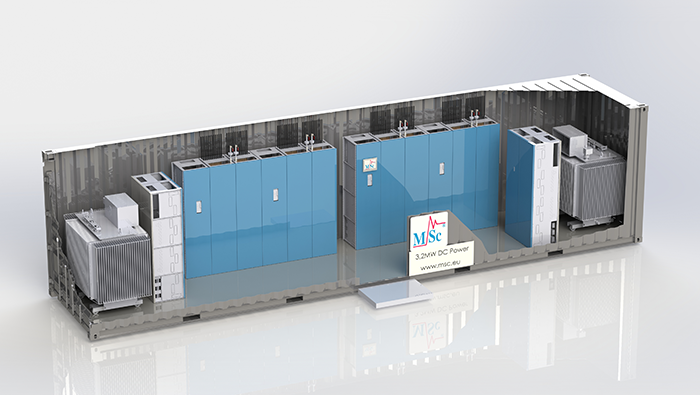 40 ft converter system for electrolysis / liquid cooled